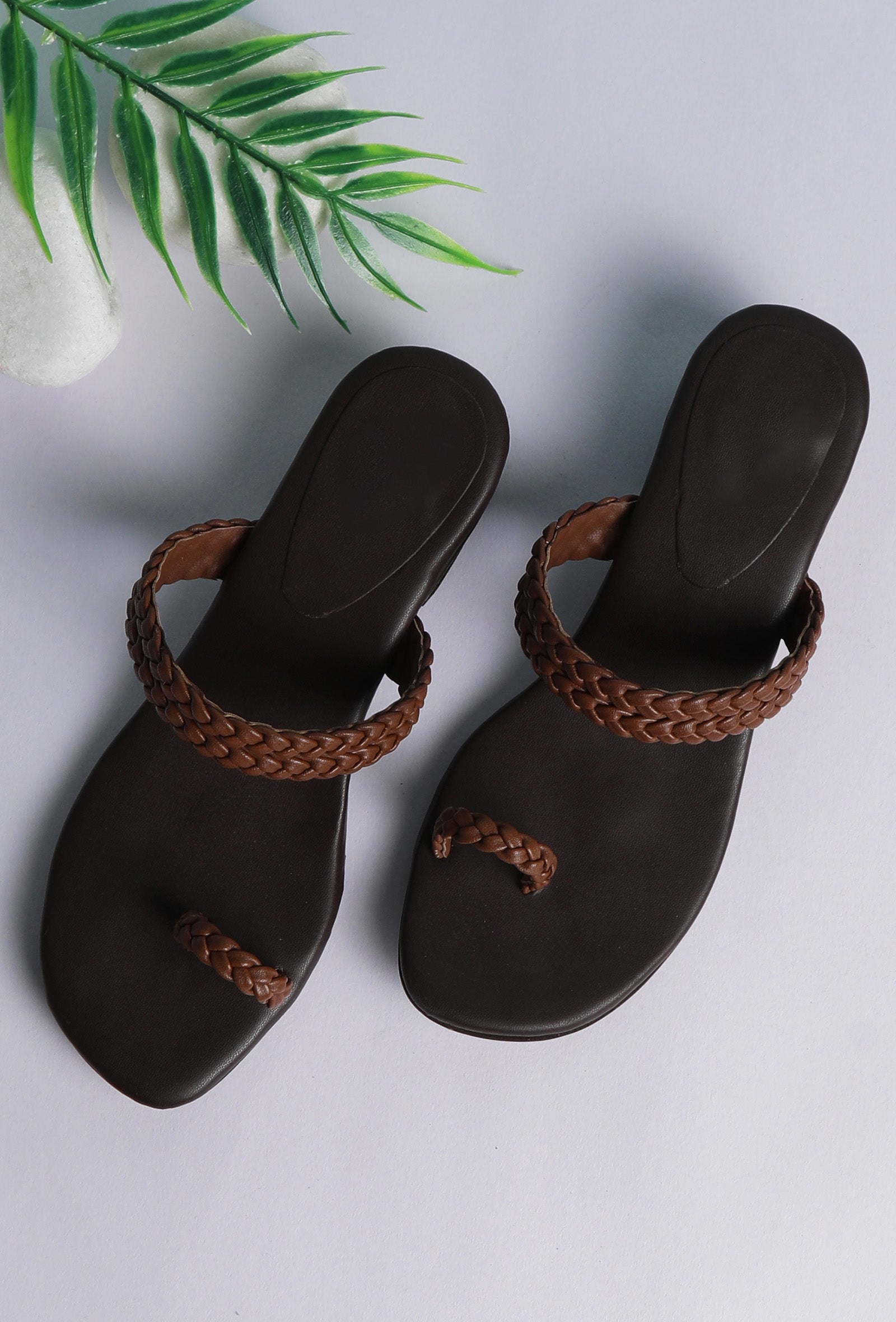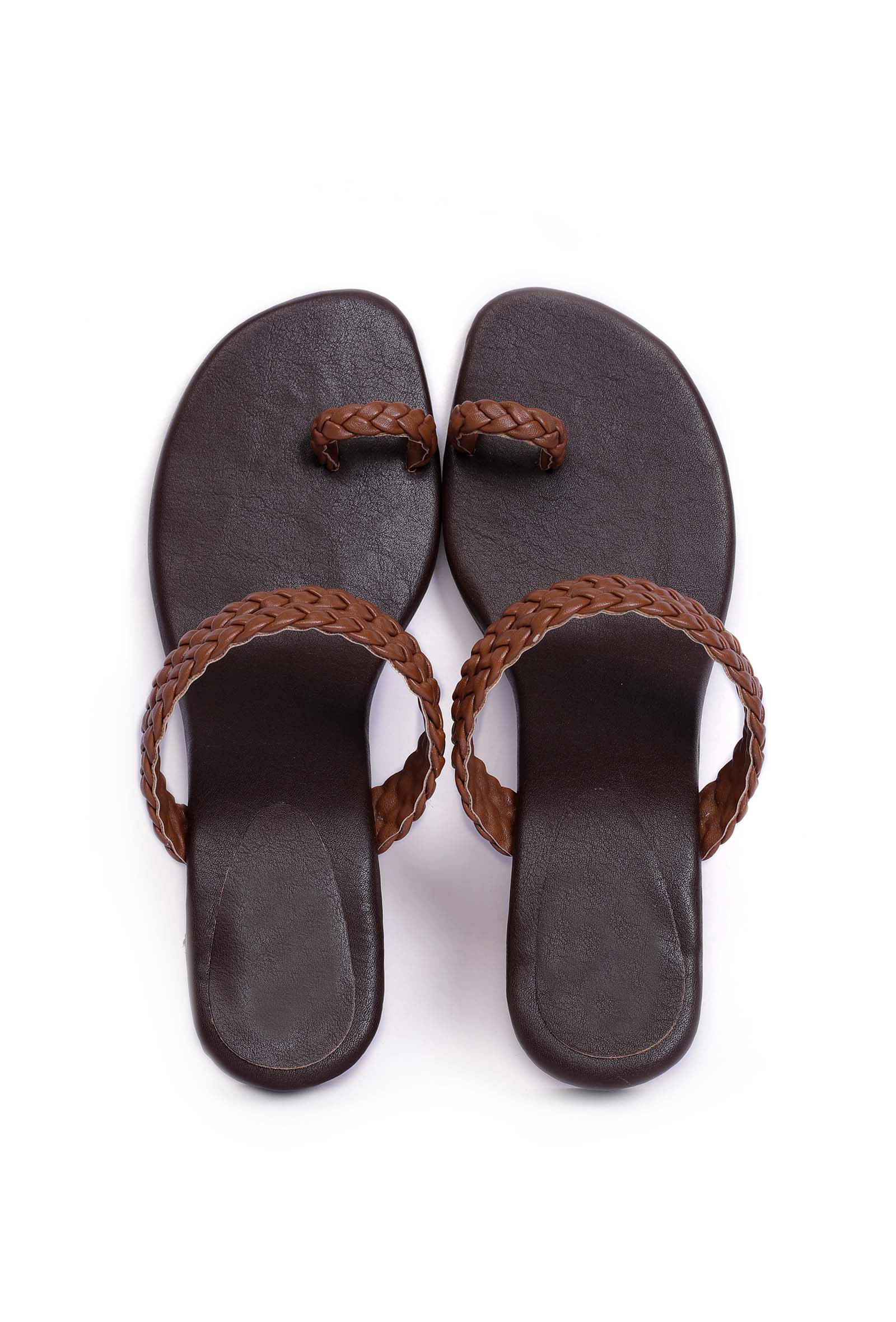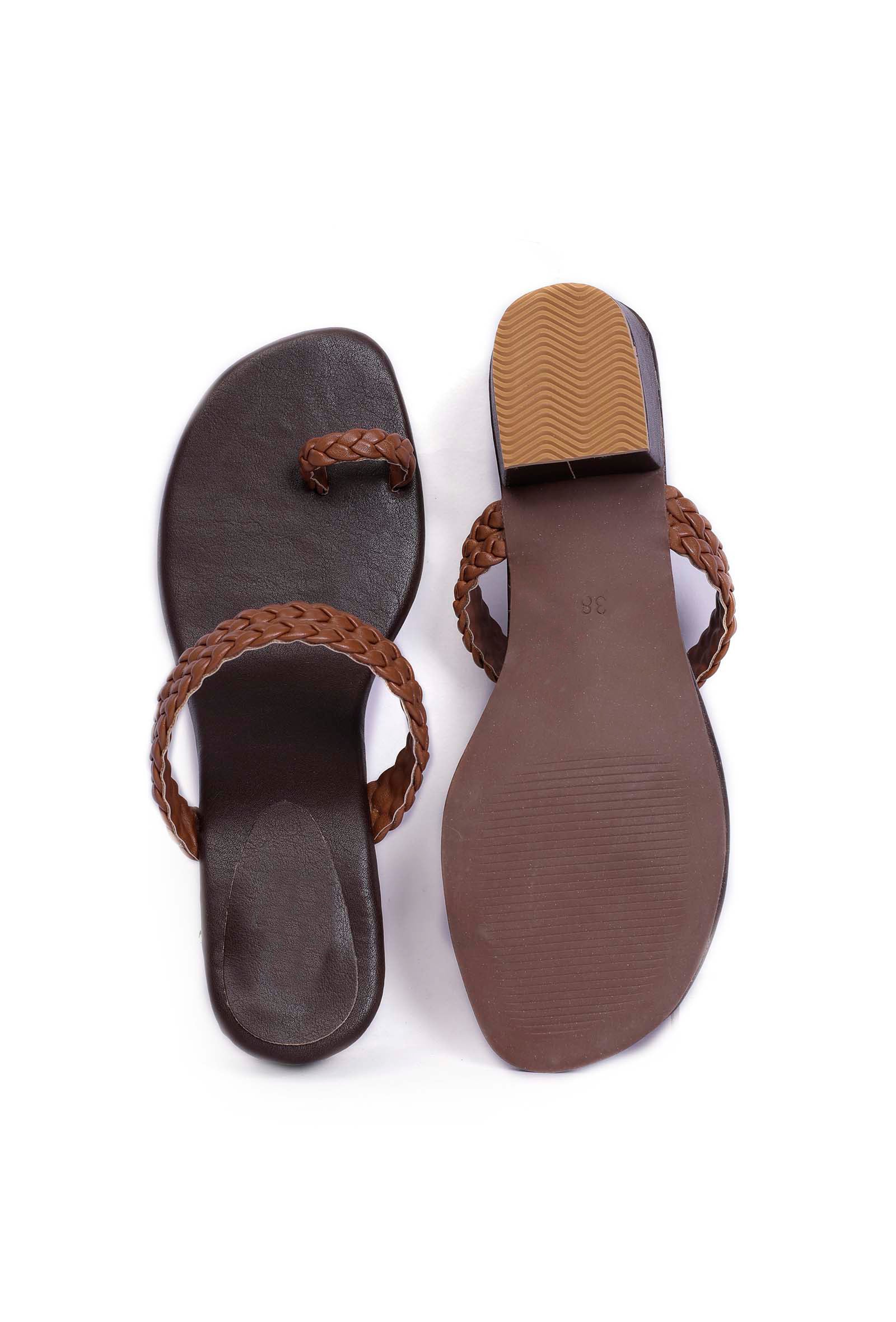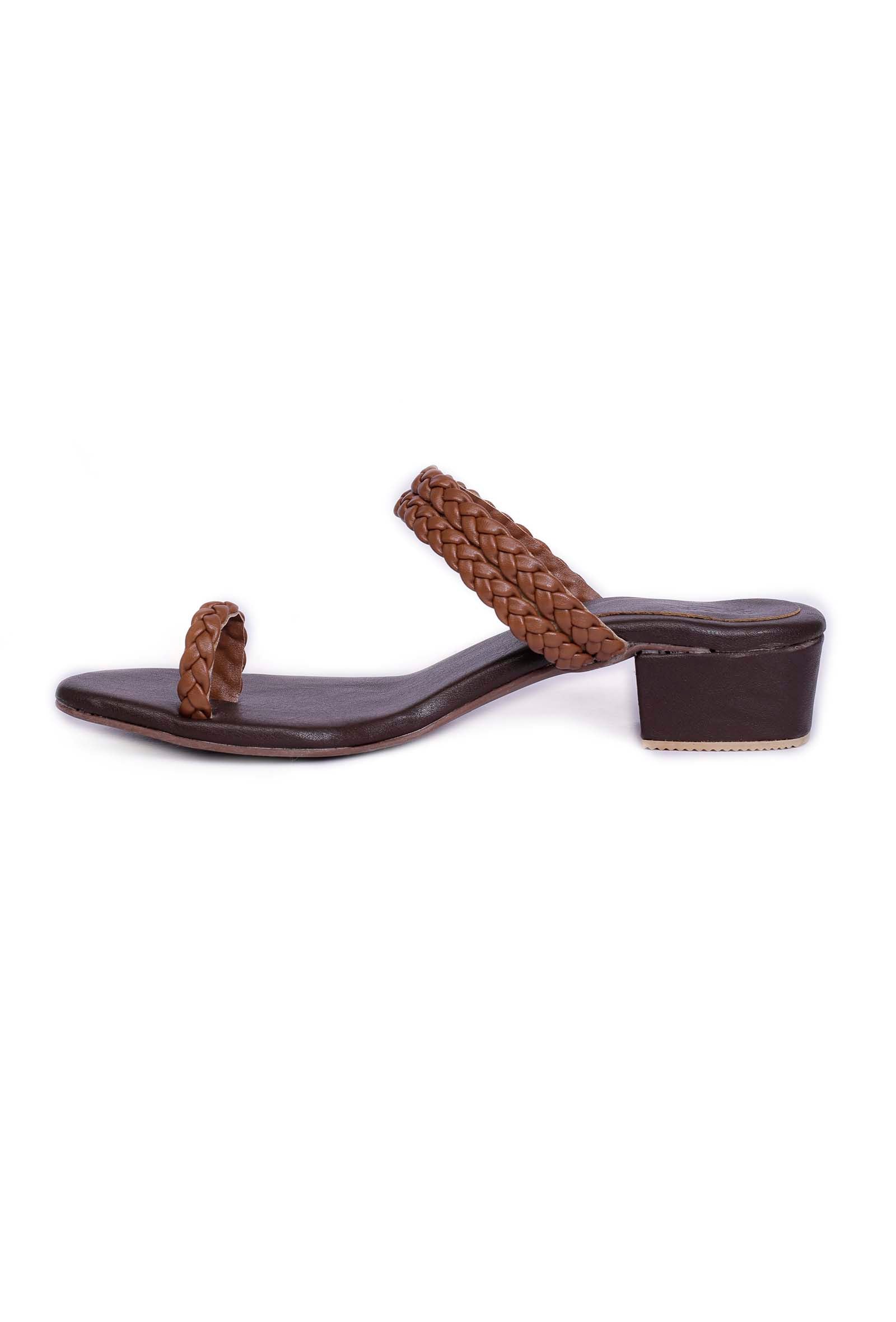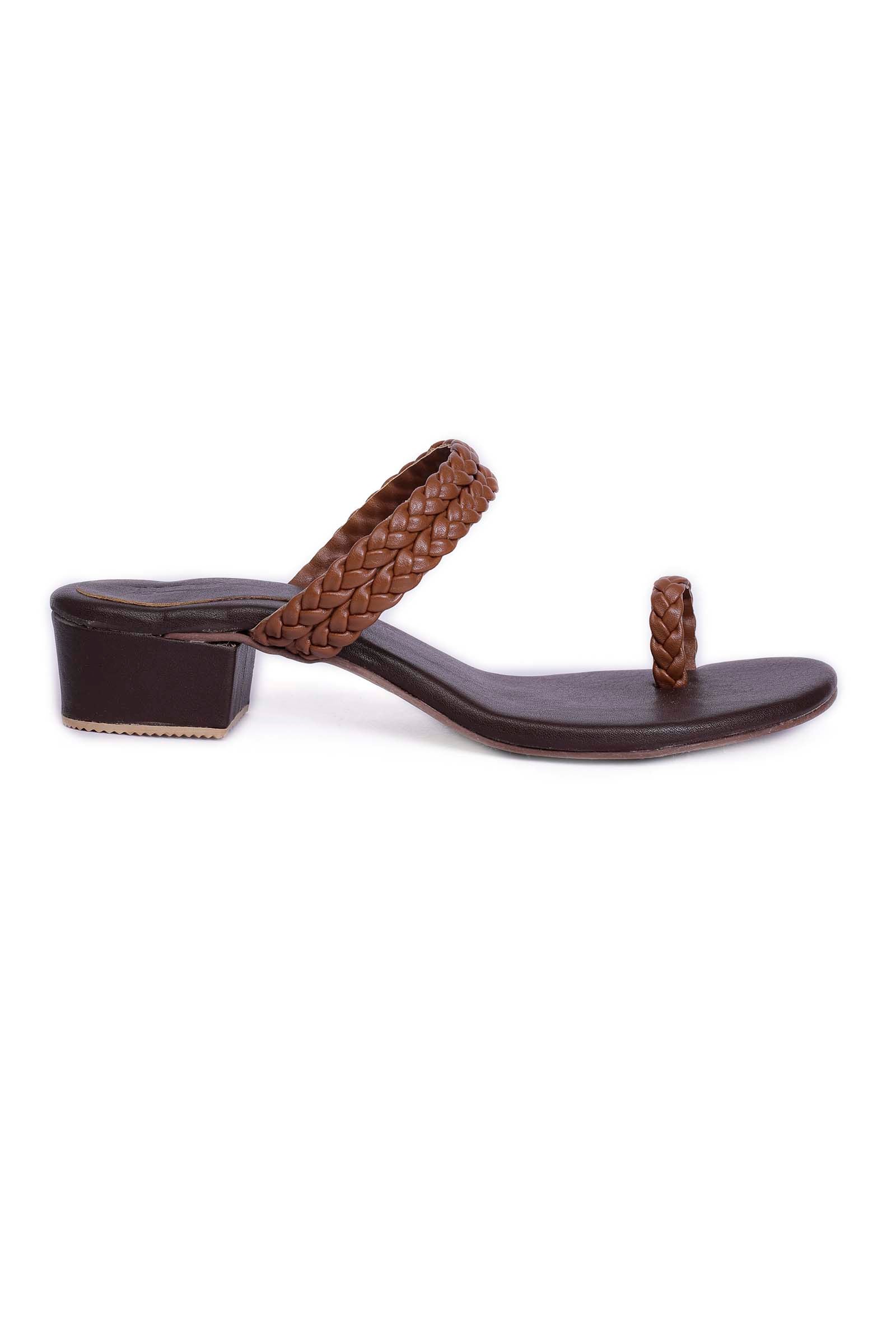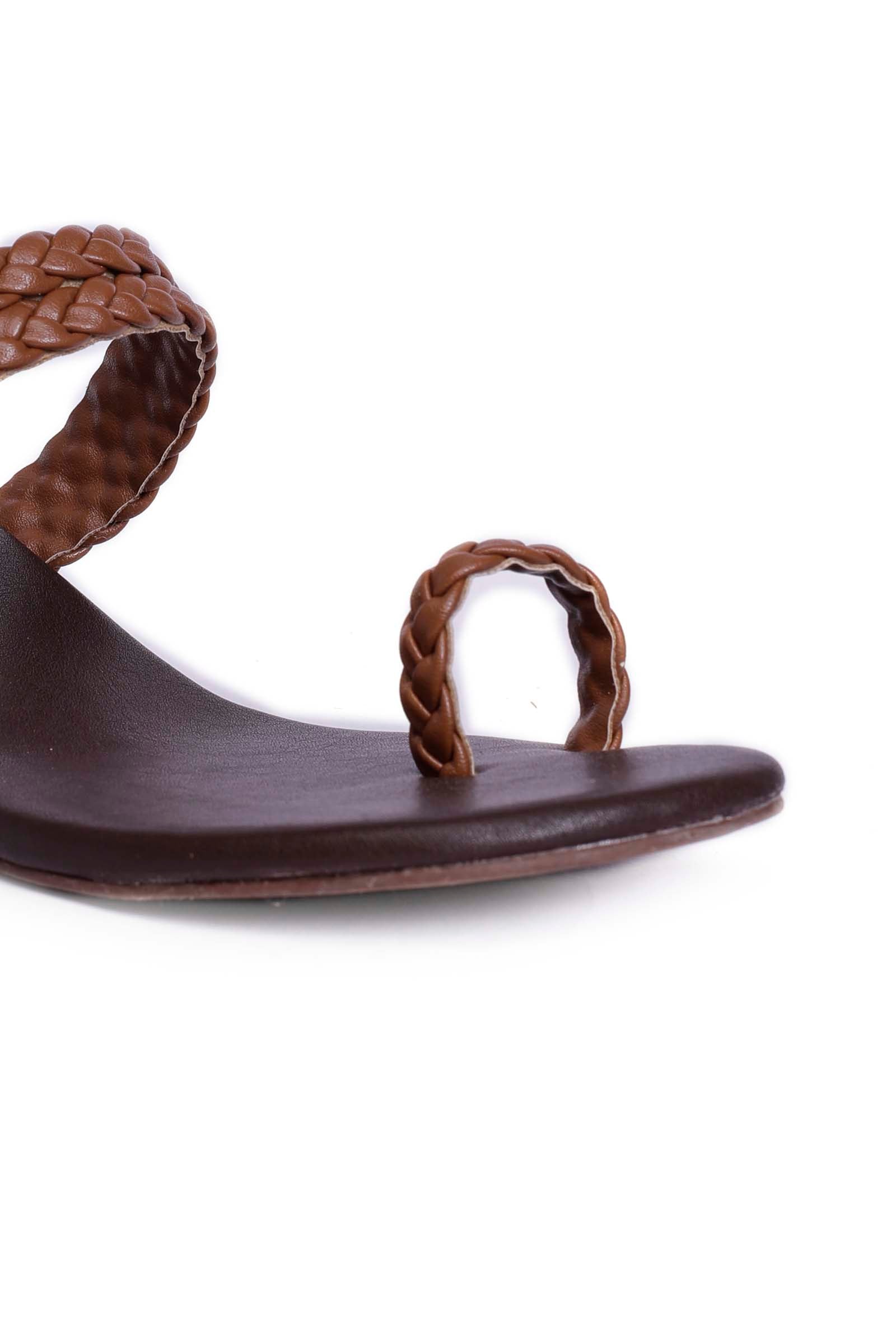 These lovely sandasls will carry your easily from morning to night, come as they do with comfy foam linings. Handcrafted using cruelty-free leather in a charming pop colour, they feature woven design. Available in Size: 35 to 42 Color: Coffee Brown Material: Rafia Weave Upper Finish: Hand Crafted
Regular price

₹1,299.00

Sale price

₹1,299.00

Unit price

/

per
15-day free returns

Free cash on delivery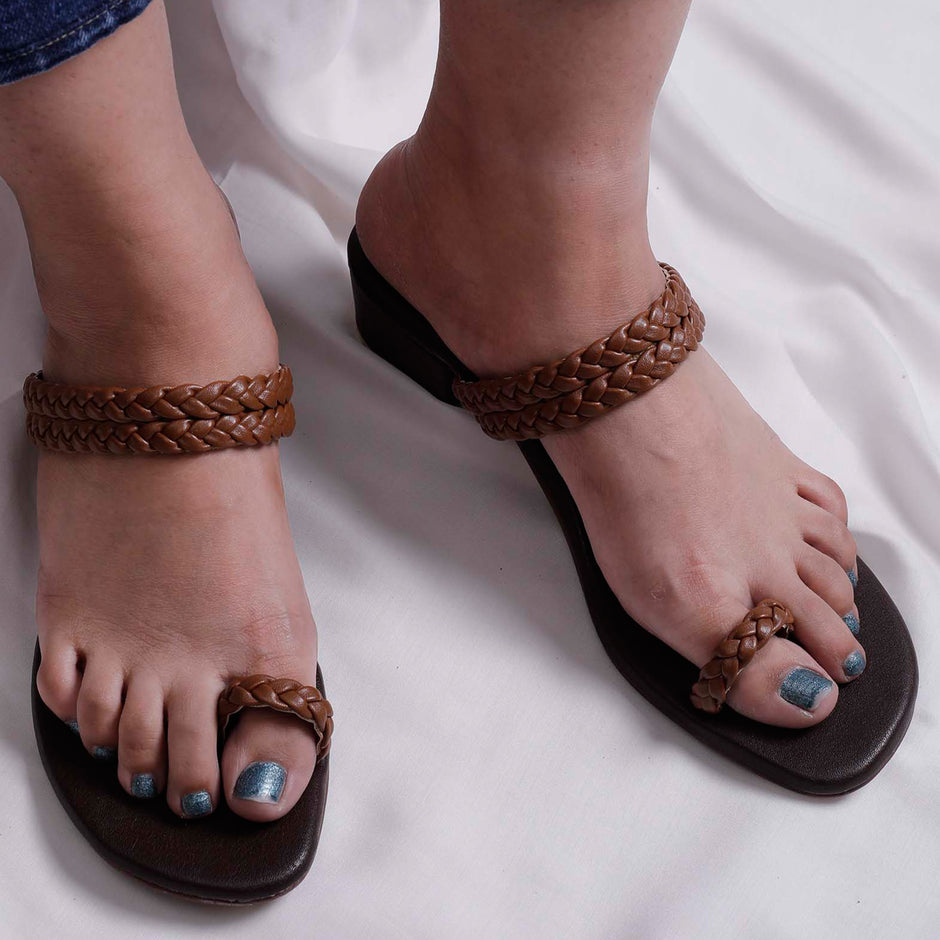 The Braided Sliders in our collection are designed to be both stylish and comfortable, making them the perfect choice for anyone who wants to look and feel their best. The unique braided pattern on these sliders adds texture and visual interest to the design, making them a standout addition to any outfit.
One of the most important features of our Braided Sliders is the fact that they are made from cruelty-free leather. This means that no animals were harmed in the production of these sliders, making them an ethical and sustainable choice for fashion-conscious consumers. By choosing cruelty-free leather, you can enjoy the look and feel of traditional leather without contributing to animal cruelty.
The durability of our Braided Sliders is another important feature. We use high-quality materials and craftsmanship to ensure that these sliders are built to last. Whether you're wearing them around town or on a long walk, you can count on our sliders to provide the comfort and support you need.
Our Braided Sliders are not only stylish, comfortable, and environmentally friendly, but also versatile enough to go with a wide range of outfits.

Knotted Leather Footwear
The sliders in this collection are designed to be both stylish and comfortable, with a unique braided pattern that adds texture and visual interest to the design. These sliders are the ideal option whether you're getting dressed up for a fancy occasion or just running errands around town.
Quality you can trust.
Saagah is all heritage inspired treasures, we craft products specially for you.
Come and explore the world of Saagah - where heritage meets contemporary style, and every product is a treasure waiting to be discovered. We believe that every product has a story to tell, and we strive to share these stories with the world through our products.
Most adorable
Saagah is very the most adorable brand I've came to. It is a really comfortable piece that can be worn in festive season, in the spring, or during the summer. Very highly advised and highly recommended...
Komal Pandey
Very tempting product...
It's an excellent product 💕. Well worth the money. Love the way they made the delivery but it was slightly delayed due to some issue.
Nidhi
Very Affordable...
The addition of this jewellry set to my closet is a true joy. Everything from quality to material is amazing at such a low take-home cost. I love the this peice and I'm looking to buy others!
Aditi Singh
Amazing quality!
This piece is a winner because of the quality, the craftsmanship, the elegance, and the PERFECT making. Highly recommended. Thank you saagah team...
Pallavi Thakur
Awesome...
Fabulous service, I've discovered this brand very recenty. I got my delivery in 7 days. Fab product. You can blindly trust them in quality. Crafted and unique
Ayushi Tiwari