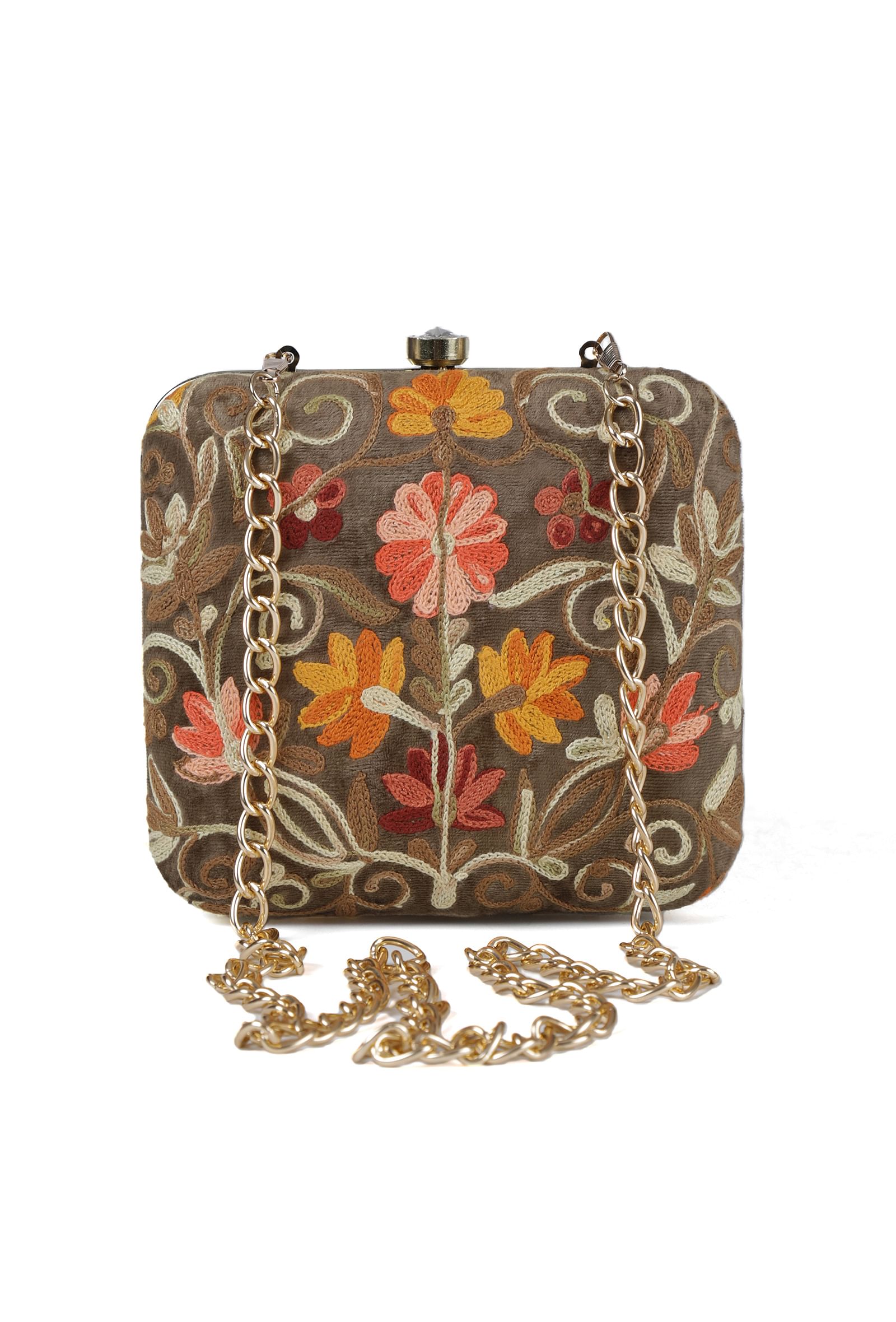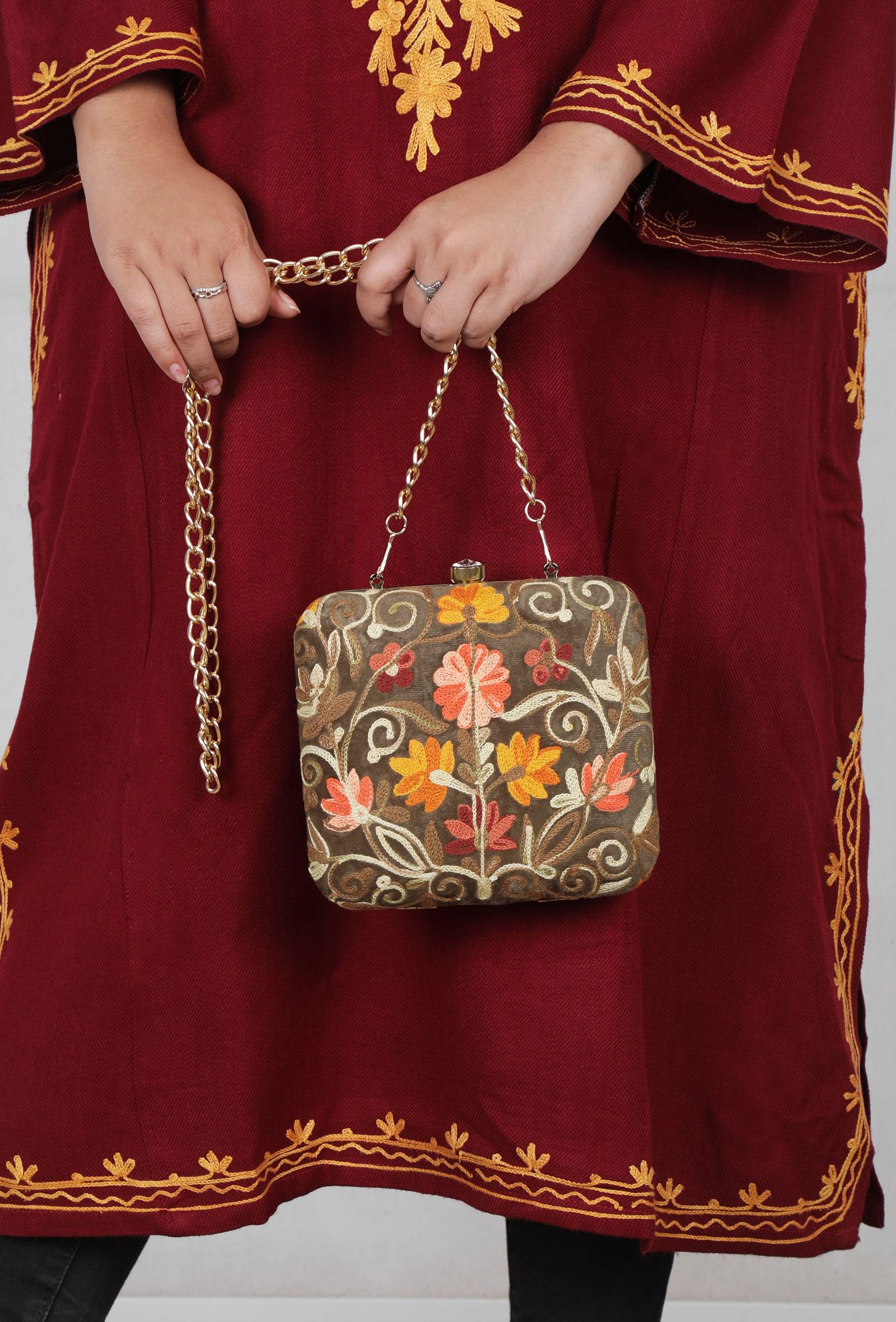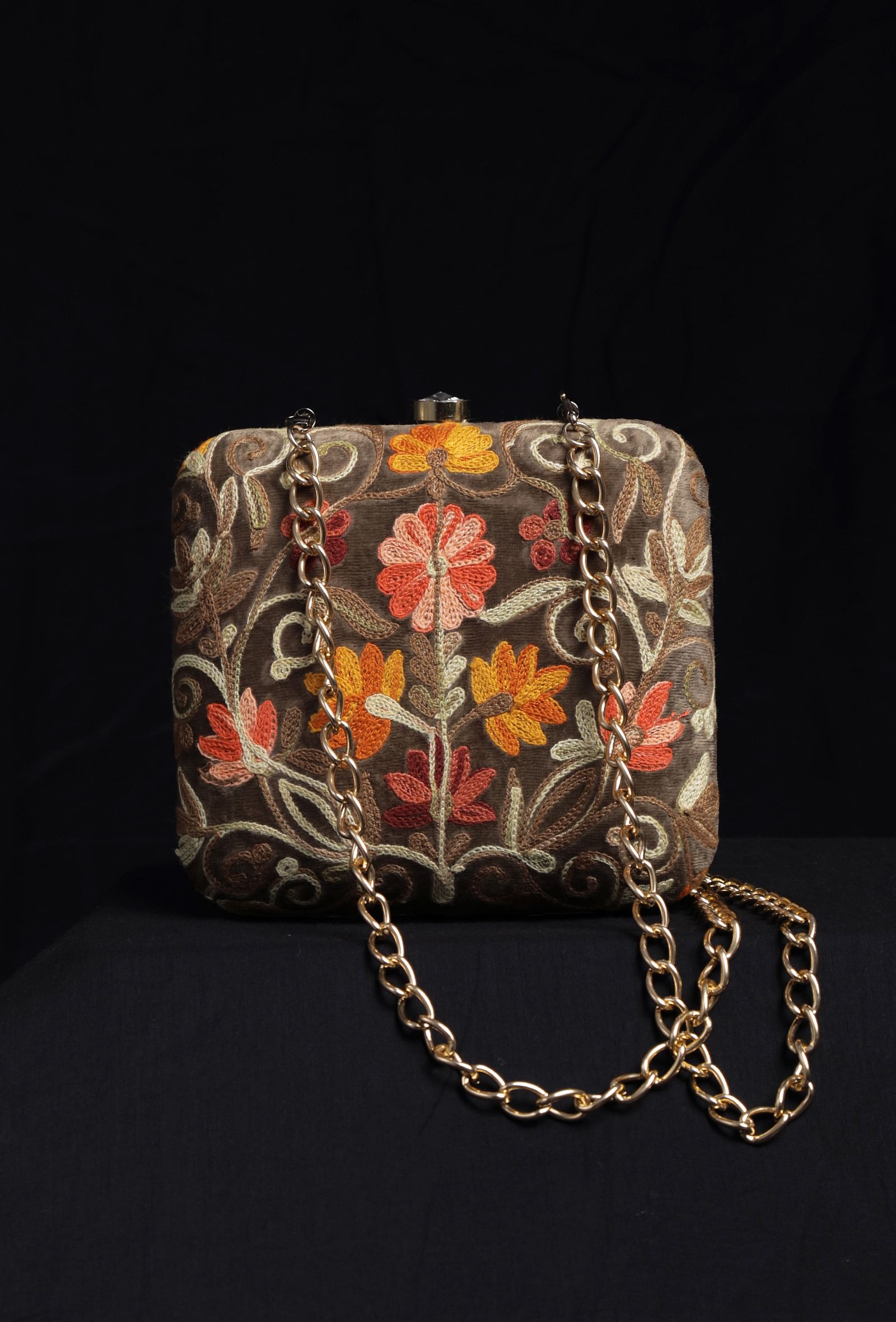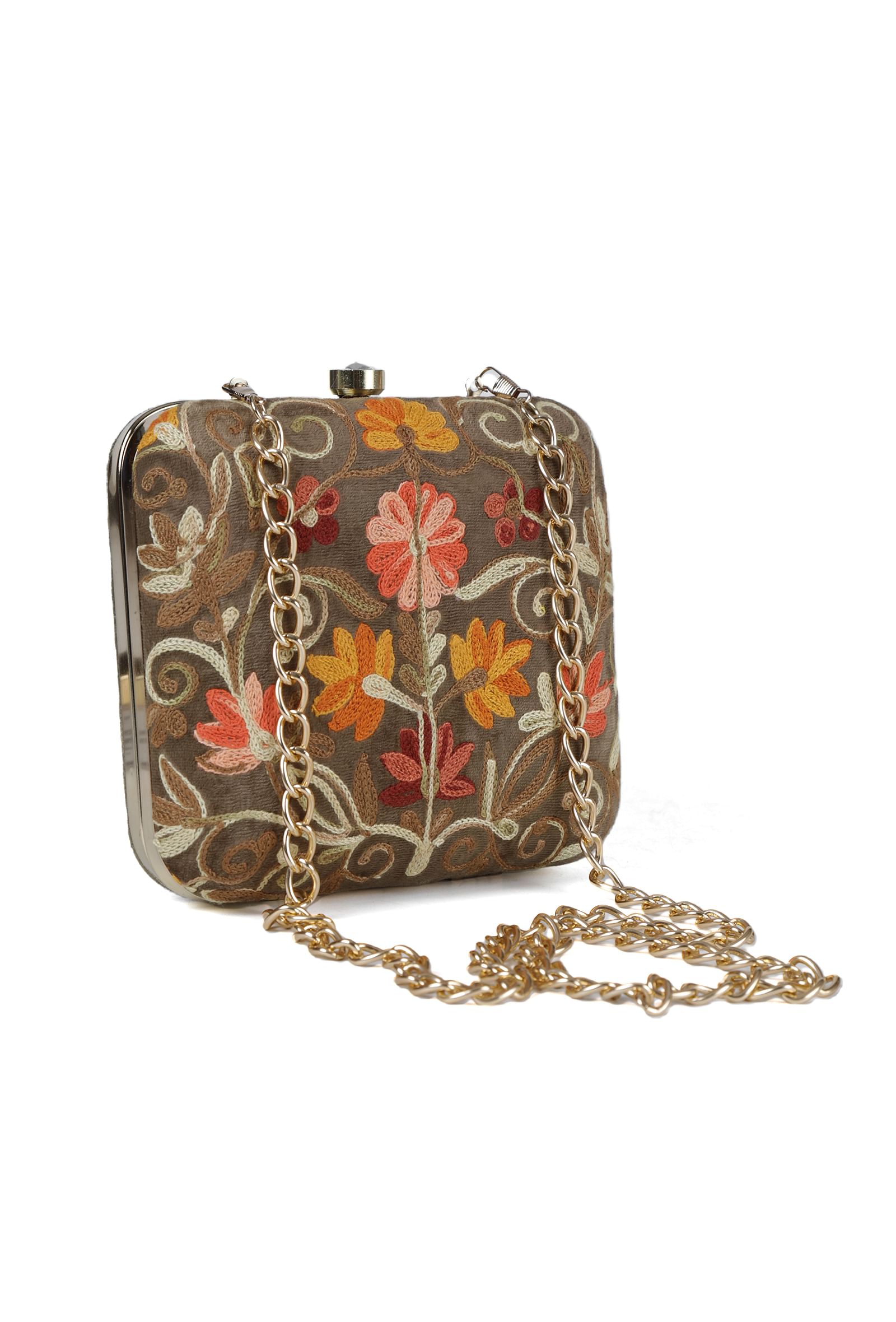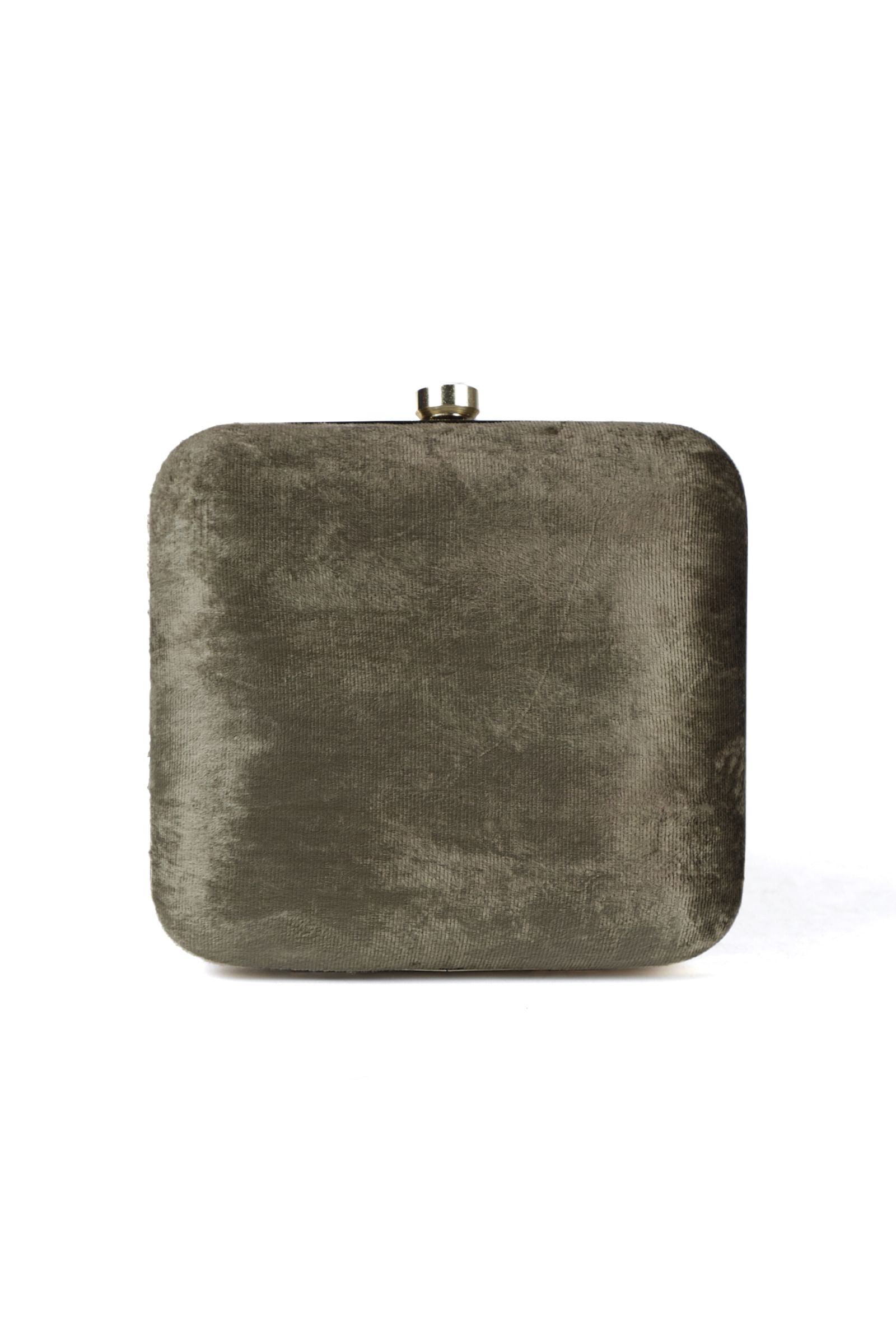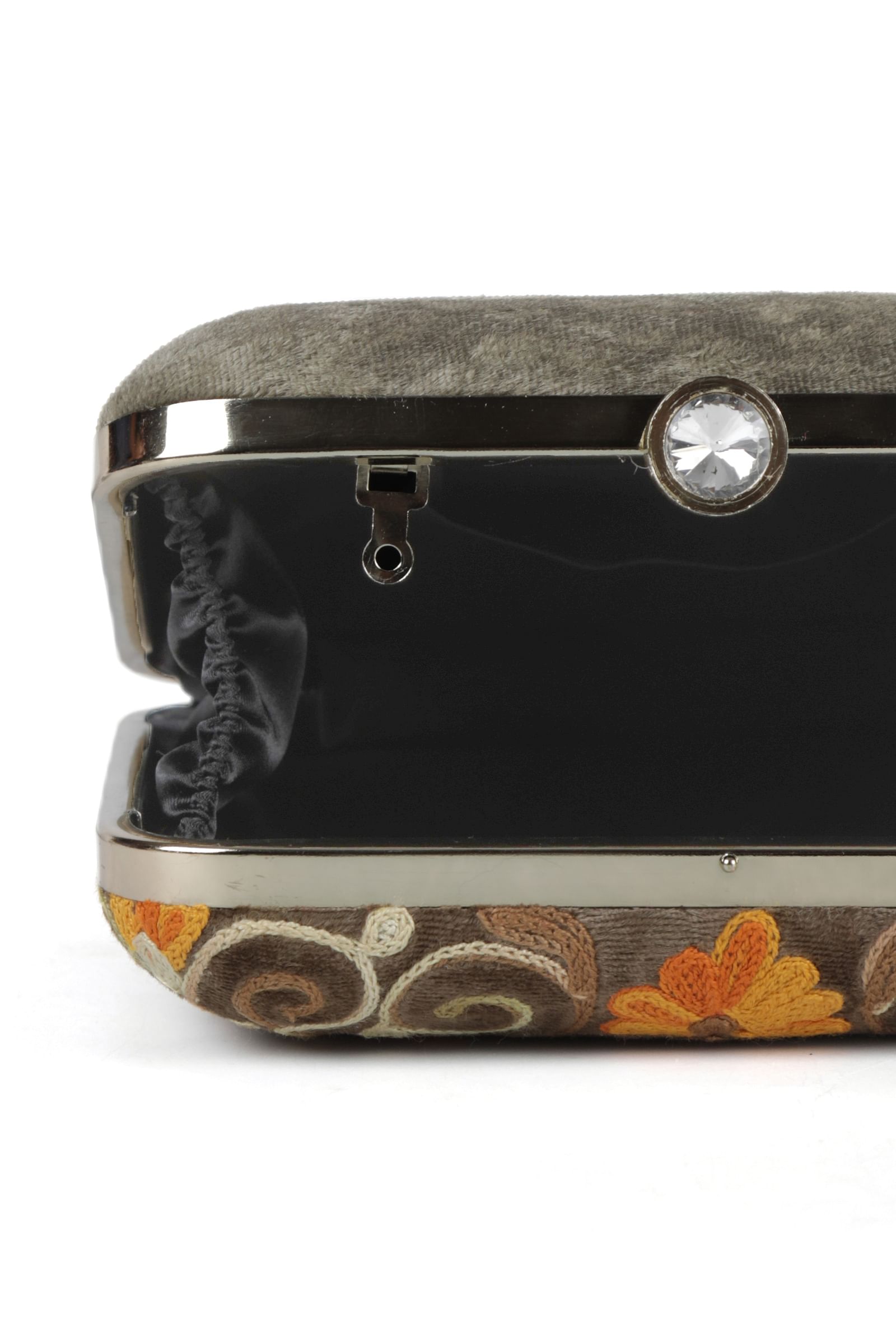 This unconventional looking velvet clutch bag features an intricate embroidered pattern on the front, depicting natural elements. The Olive Green colour scheme adds a hint of regality & royalty to it and accentuates the perfect embroidery.
Regular price

₹3,124.00

Sale price

₹3,124.00

Unit price

/

per
15-day free returns

Free cash on delivery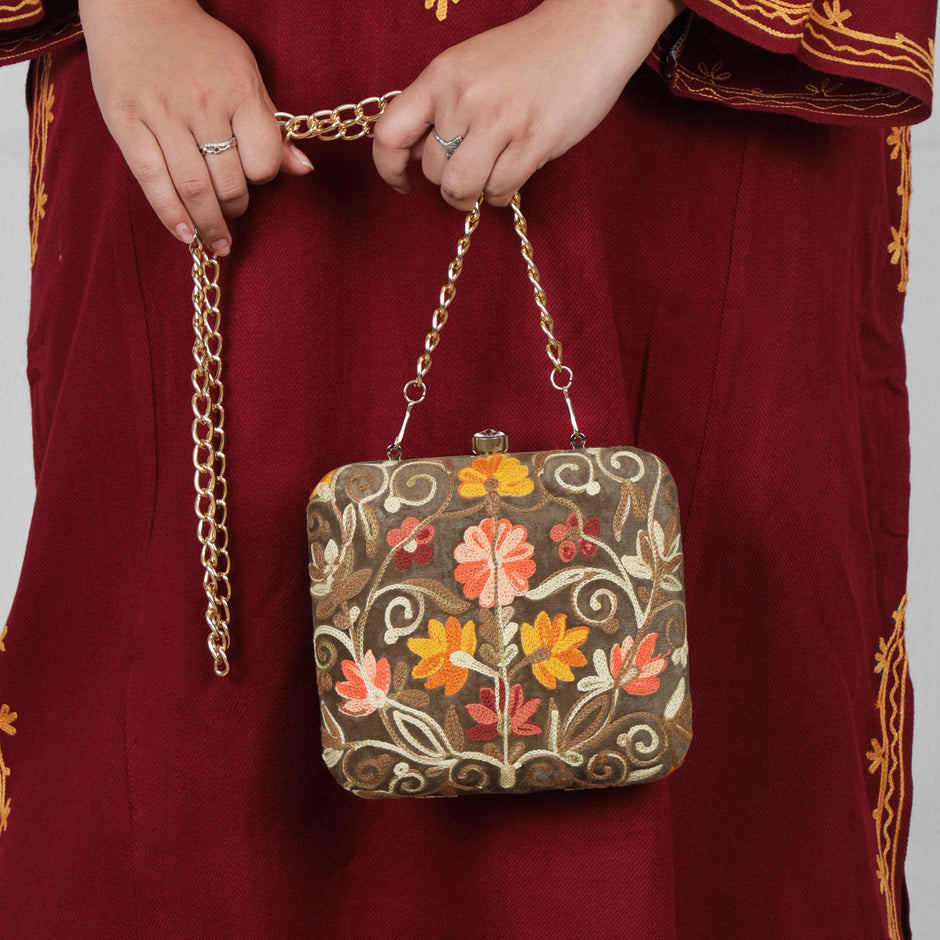 Saagah's latest collection of Aari Embroidery Clutch Bags is a breathtaking fusion of traditional Indian embroidery and contemporary fashion. These bags are not just accessories, they are pieces of art that depict the beauty of nature through intricate embroidery on plush velvet.
The Aari embroidery technique used to create these clutch bags is a labor of love that requires skilled craftsmanship and immense patience. The embroidered patterns on the front of each bag feature natural elements that are woven together with stunning precision, resulting in a striking visual effect.
These clutch bags are perfect for a variety of occasions, from formal events to casual outings. They can be paired with both traditional and modern outfits, making them versatile and easy to wear.
In addition to their unique look, these clutch bags are also durable and functional. They are large enough and have ample space to hold all of your essential items. They also feature magnetic fasteners for a firm grip and ensure that your items are safe and secure. These clutch bags come in different vivid hues, shapes, and designs.
Aari Embroidery Clutch Bags
These exquisitely embroidered bags are the ideal addition to any outfit, whether you're going to a formal occasion or just want to make a statement. They are an elegant and sophisticated celebration of the beauty and intricacy of Indian embroidery.
Quality you can trust.
Saagah is all heritage inspired treasures, we craft products specially for you.
Come and explore the world of Saagah - where heritage meets contemporary style, and every product is a treasure waiting to be discovered. We believe that every product has a story to tell, and we strive to share these stories with the world through our products.
Most adorable
Saagah is very the most adorable brand I've came to. It is a really comfortable piece that can be worn in festive season, in the spring, or during the summer. Very highly advised and highly recommended...
Komal Pandey
Very tempting product...
It's an excellent product 💕. Well worth the money. Love the way they made the delivery but it was slightly delayed due to some issue.
Nidhi
Very Affordable...
The addition of this jewellry set to my closet is a true joy. Everything from quality to material is amazing at such a low take-home cost. I love the this peice and I'm looking to buy others!
Aditi Singh
Amazing quality!
This piece is a winner because of the quality, the craftsmanship, the elegance, and the PERFECT making. Highly recommended. Thank you saagah team...
Pallavi Thakur
Awesome...
Fabulous service, I've discovered this brand very recenty. I got my delivery in 7 days. Fab product. You can blindly trust them in quality. Crafted and unique
Ayushi Tiwari