To look stylish and elegant, every element of your wardrobe must be in coherence. The color and style of each element must complement each other to look elegant and classic. Frequently, we neglect our footwear and end up wearing whatever we like. But that's not great from a fashion point of view.
Neglecting footwear can be a style blunder. To make your outfit stand out you must start giving footwear due importance. Keeping that thing in mind, we have prepared a list of footwear styles you can try this season to elevate your fashion game.
In this blog, we will unveil the top must-have footwear for women.
Chunky Wedges
Chunky wedges are back with a vengeance in 2023. They're versatile and can be paired with maxi dresses and jeans. Beachside boardwalks and espadrilles always belong together. Wedges provide the right amount of height with adequate support to your feet. These are sturdy and shock-absorbent. These footwear for women feature artful and curved design elements. Features like these work together to create a cohesive aesthetic.
How to Style Them:
You can buy wedges for women from Saagah. Style wedges for women with wide-leg pants and a maxi dress. Don't forget to experiment with bold colors and prints.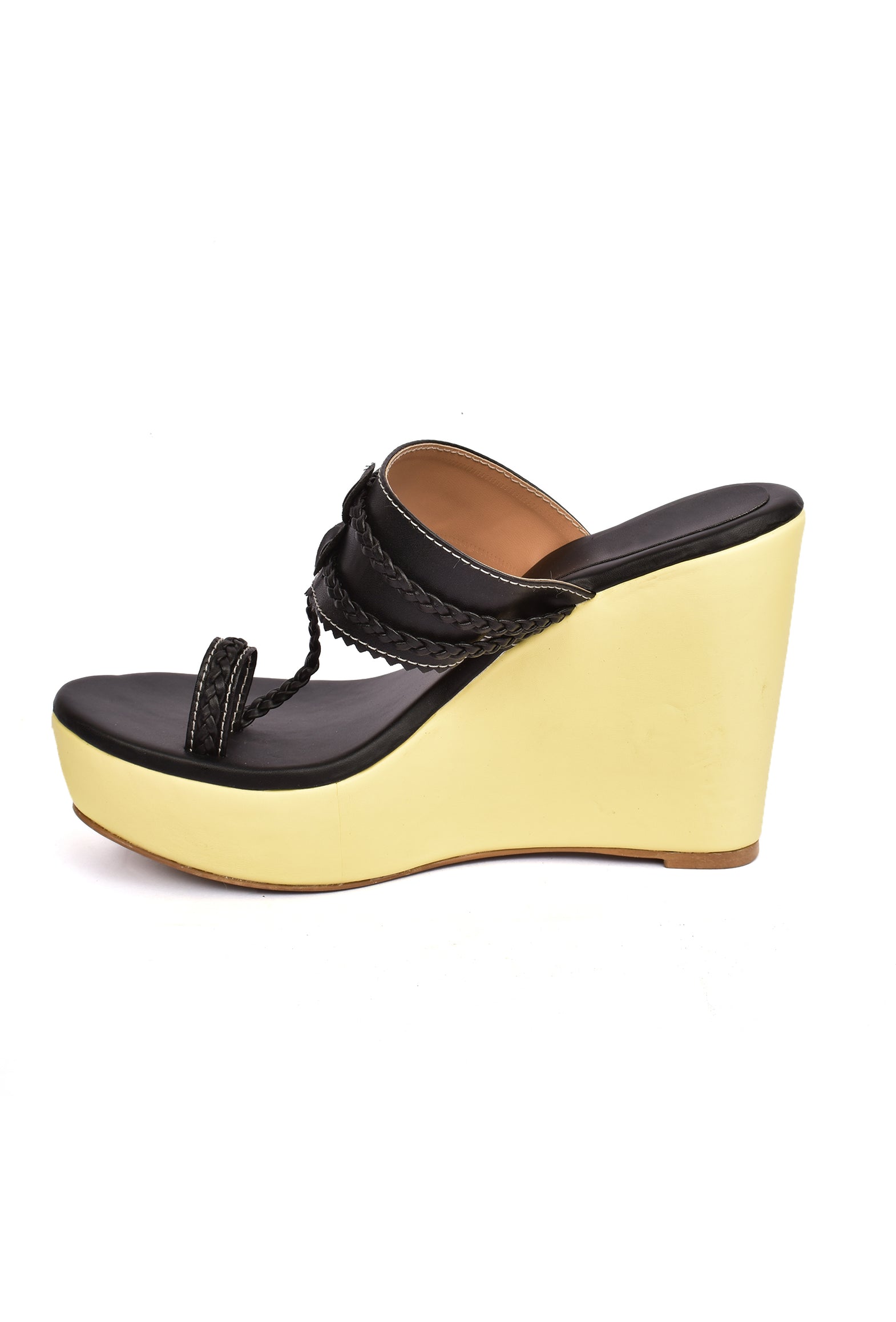 Mule Sandals
Mule sandals have an open back. No-Back is an asset, isn't it? As you don't have to bend to fasten your shoes. These online footwear for ladies are practical and give your feet a relaxed look. Mules are elegant and also look sophisticated. Whether they're open-toed or closed, flat or heeled, mules are perfect for slipping on and off with ease.
How to Style Them:
You can go with a tailored pantsuit for a sophisticated office look with any mules from the Saagah collections. Opt for our flat mules with jeans and a graphic tee for a stylish yet relaxed weekend ensemble.
Block Heels
Block heels are a relaxing and fashionable alternative to stilettos. They provide stability without compromising on style. They have a sturdy heel that provides stability and support. While stilettos are a popular choice, these have been more in demand nowadays. With their versatile design, they are perfect for a night out or brunch. You can buy these from our cruelty-free online footwear for ladies, where we have a wide collection of block heels.
How to Style Them:
Wear our block-heeled sandals with a flowing maxi dress for a boho-chic vibe. Combine these with jeans and an oversized sweater for a cozy winter look. Experiment with vibrant colors and patterns to make a statement.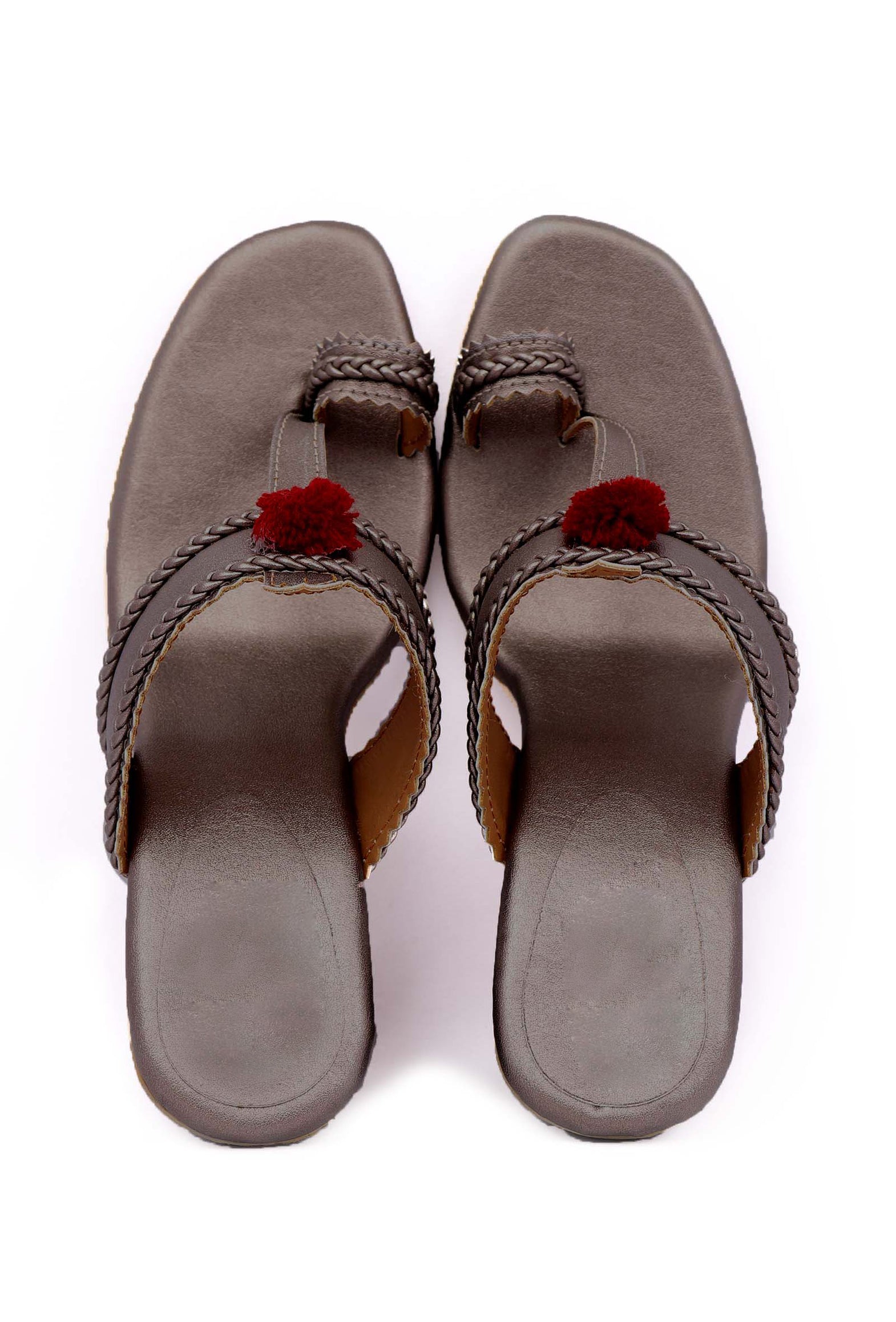 Leather Heels
Leather heels exude timeless sophistication and are a staple in every woman's wardrobe. At Saagah, these gorgeous heels are handcrafted in cruelty-free leather. All our products have lace detailing that gives a quirky look to the whole ensemble. These heels are also cushioned in padded soles with a relaxed heel structure. Shop for this online footwear for ladies to keep your feet ready for any kind of adventure. You can style our heels however you like whenever you like.
How to Style Them:
Elevate your office attire with our elegant leather heels with a tailored blazer and a pencil skirt.
Pair them with a leather jacket and distressed jeans for an edgy urban look. Opt for neutral shades like black, brown, or nude for versatility from our collections.

Elegant Ballerinas 
Ballerina flats are the epitome of femininity. They're perfect for days when you want to dress lightly. These flats also known as ballerinas are the epitome of sophistication and luxury. They are so luxurious-looking and gorgeous. A mesmerizing shade will look perfect with these shoes. Saagah offers a wide array of designs for you to choose from online footwear for women. Shoes like these have a tiny heel that gives your foot a relaxed look.
How to Style Them:
Ballerinas look charming with a skater skirt and a blouse for a great outfit. Combine them with jeans and a casual tee for a laid-back yet stylish appearance. Experiment with textures like suede or velvet to add a touch of luxury to your look from our collections as well. We have got you covered for anything you might want.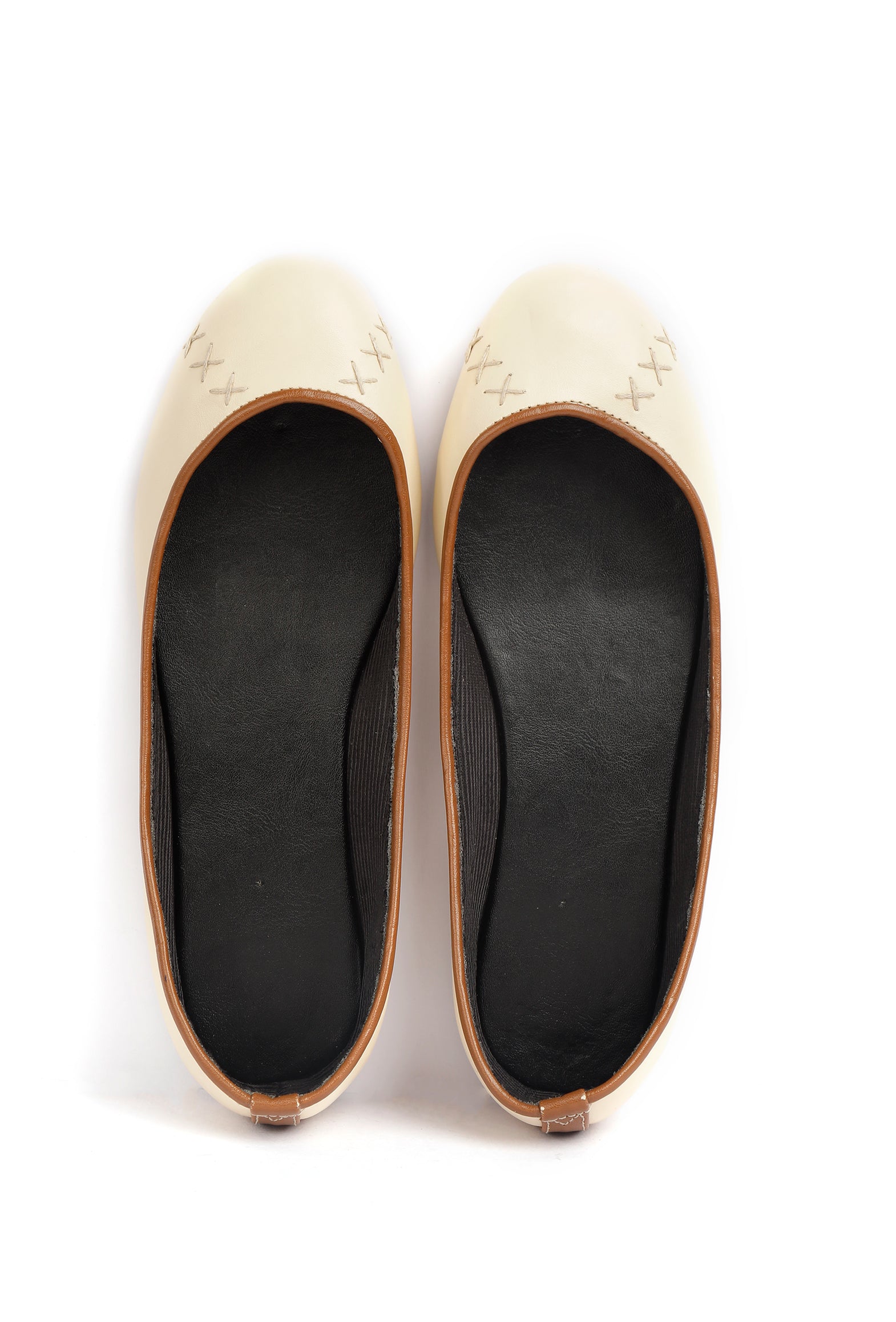 Embellished Flats
Who says embellished flats cannot be as glamorous as heels? Embellished flats are more glamorous than heels. Embellished flats provide maximum comfort for a night out. You can go for flats with accents, sequins, or velvet. They have eye-catching details that will make your footwear a focal point. This is what we talk about when adding opulence to your evening ensemble. You can check out our online footwear for ladies for different styles and patterns for your evening. From casual to formal designs, you can find all. 
How to Style Them:
Let your embellished flats shine by keeping the rest of your outfit simple. Pair them with a monochromatic ensemble to allow the shoes to take center stage. Our products are perfect for adding a touch of glamor to a casual outfit, such as jeans and a crisp white shirt.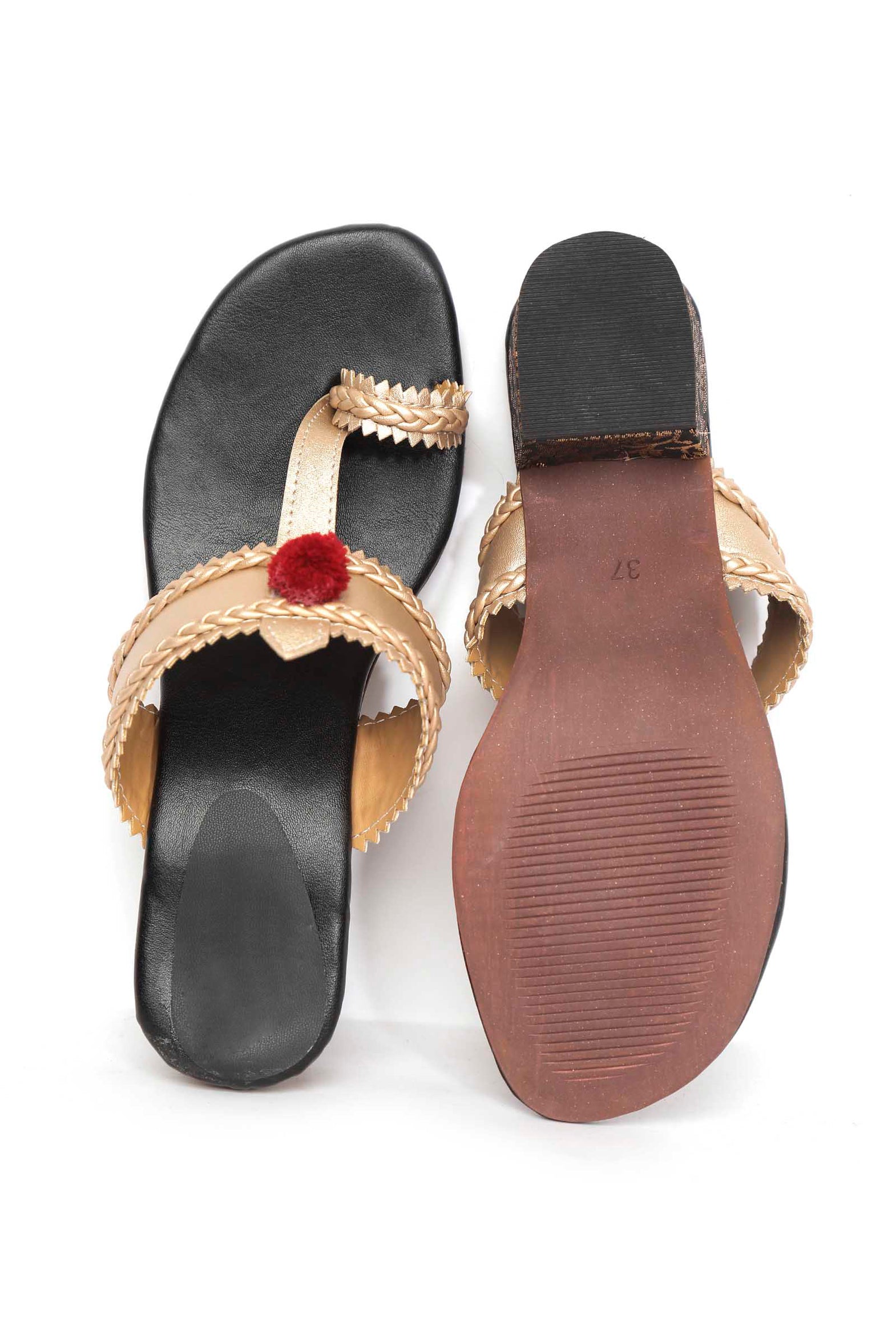 Kolhapuri Sandals
Kolhapuri sandals are Indian hand-crafted leather slippers. At Saagah, we are all about putting out Indian heritage with footwear for women. Our products are locally tanned using vegetable dyes. They are handmade and often feature intricate leatherwork and decorative details and are the absolute heritage sandals. Get these footwear for a better ensemble this summer. Kolhapuri sandals are a nod to traditional Indian footwear.
How to Style Them:
Embrace a bohemian look by pairing our Kolhapuri sandals with a flowy maxi dress and layered jewelry. These sandals complement denim shorts and a peasant blouse for a relaxed summer outfit. You can choose earthy tones or bright hues to match your style from our collections as well. 
Conclusion
The world of women's footwear offers an exciting mix of classic elegance and contemporary flair. We are committed to providing you with the best of everything with these seven must-have styles. These will not only keep you on-trend but also ensure you step out in style for any occasion. Whether you're dressing up for a formal event or going for a casual day out, there's a perfect pair of footwear for women waiting to complete your look.